★ John Chase ★
★ Looking for an act that will entertain, engage, and delight?
★ Hoping to add something special to your festival, corporate event, or youth program?
★ Want more flaming torches, crazy volunteer antics, and side-splitting laughter in your life?
Hire John Chase for your next event, and you won't regret it!
With his unique blend of comedy and juggling, John will win over every member of your audience both young and old. Whether he is displaying his technical abilities with seven balls, passing clubs with a volunteer, or juggling machetes on a balance board, John will bring out the laughter and smiles.
John has been juggling for 25 years and performed hundreds of times. You might have seen him in the hit juggling show The Green Team at Hershey Park, or performing at the National Math Fest in DC, bringing both education and entertainment to the streets of Manhattan for the Museum of Mathematics' Math Metropolis, or during the evening entertainment at the National Bridge Tournament, or maybe even the Central Penn Parent Magazine's Family Festival. Book him for your next event!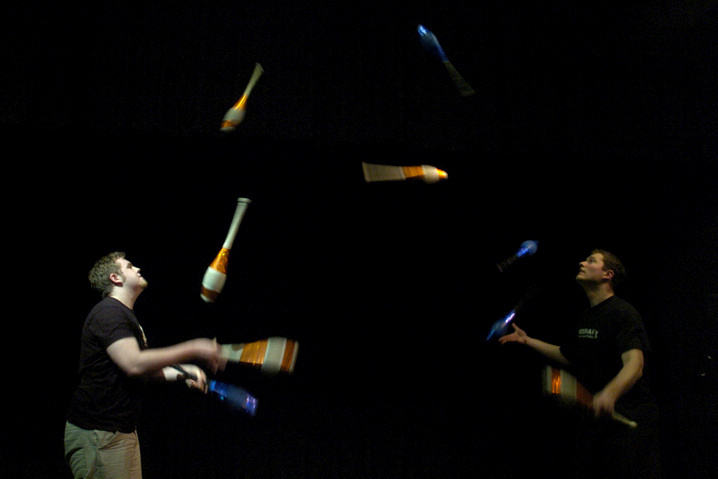 For large festivals and corporate events, John loves to wow the audience but also get them up on stage, involved in the show. He will tailor his message and comedy to your event!
For churches and youth events, John specializes in using his juggling to share the gospel in an engaging way.
For schools, John has a set of math-centered routines that will both educate and entertain. (John's other secret identity is math teacher in Montgomery County MD!).
For libraries, banquets, and retirement homes, you'll see how John makes every person feel welcome and included as he comes out into the audience and interacts with each individual.
Use the contact form below to get started!